Tips on Saving Money - Wedding Planning
You are engaged...now the wedding planning starts!  One of the most popular topics of conversation is how brides and grooms can save money when they are planning their wedding.  It is important to understand, you don't have to sacrifice hiring quality wedding vendors to save money!  Remember, it's one of the most important days of your life so make it meaningful and special to you!

STEP ONE
When you are starting your wedding planning process, sit down with your fiancé and establish a budget. Talk with your parents and see if they are going to contribute to wedding financially so you know what you have to work during the planning process.
STEP TWO
Sit down with your fiancé and create a list of what are the most important elements of your wedding.  Use this list as a guideline when creating a budget for each element of your wedding.  Remember, it is what is important to you as a couple and every couple is different.  Here is a list of "elements" to a wedding that you can consider when creating your list;
Reception Venue                            
Ceremony Site                 
Photography                     
Videography
Ceremony Musicians                     
DJ or Band                          
Catering/Food                  
Cakes & Sweets
Invitations                                          
Wedding Planner            
Décor & Rentals               
Transportation
Wedding Dress                                
Tuxedo/Suites                 
Officiate/Clergy               
Flowers
Photo Booth                                     
Bar Service                        
Wedding Bands               
Honeymoon
Hotel/Accommodations                 
Rehearsal Dinner            
Hair & Makeup                 
Linens & Place Settings
Favors & Gifts                                   
Calligraphy                         
Guest Experiences         
Other Entertainment
STEP THREE
Attend one of our Premier Bride Expos and pick up your copy of Premier Bride Magazine of Northeast Florida!  The expos allows you to "Speed Date" wedding vendors and can offer discounts!  The magazine is packed with many other tips and advice on all aspects of the wedding planning process!
 Here are tips from each segment of the wedding planning process;
Wedding Planner Tips
1.      Hiring a wedding planner can save you money in the long run.  Experienced wedding professionals know many tips that can help you save money and eliminate expensive mistakes and misjudgments
2.       If you can't afford a full wedding planner, consider hiring a Day of Coordinator.  The day of coordinator will work with all of your vendors and confirm times and keep you on schedule all day long
3.       Hiring a coordinator/wedding planner that is newer to the industry might be less expensive than one with many years of experience
Reception Venue Tips
1.       Reduce the number of guests you invite to the wedding!  The more people  you invite, the more of everything you need including; food, invitations, tables, flowers, and more
2.       Reception venues typically have different pricing structures depending on the day of the week.  Saturday's are the usually the most expensive.  For a more cost effective option, think about a Friday, Sunday or weekday wedding
3.       Having a morning wedding and serving brunch can be a less expensive option in some cases
4.       Time of the year, Jacksonville's more popular wedding months are October, November, March, April and May
5.       Avoid holiday's and other major events like TPC or Florida vs. Georgia weekend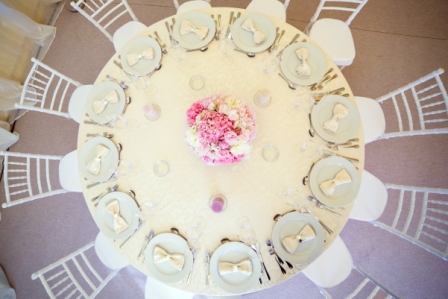 Ceremony Tips
1.       Having the ceremony in the same location as your reception saves on transportation costs
2.       Use pre-recorded music instead of live music
3.       Reduce the number of ceremony musicians from multiple musicians to one or two. 
Photography Tips
1.       Many photographers have pricing structures that correlate with the number of hours they work, to save money, hire them for 6 hours opposed to 10-12
2.       The time of year and the day of the week can affect the price for your photographer
3.       A lot of photographers also bring a second or third shooter with them, only having one photographer can also save you money
4.       Don't order your photo album right  away, wait until after the wedding when you can save money to purchase your album
Videography TIps
1.      Consider hiring a videographer for fewer hours of coverage or only covering the ceremony part of the wedding
2.      Just like reception venues and photographers, the date of wedding could affect the price
3.      Some videographers are also photographers and vice versa, to save money on both services, considering hiring a company that offers both
Cake & Sweet Tips
1.      Instead of paying for multi-level cake to serve to all of your guests, make a smaller cake for pictures and serve sheet cakes to your guests
2.      Cupcakes can eliminate the "cake cutting" cost at some venues
3.      Having a sweet/candy table can reduce the cost of buying in bulk and you have the containers available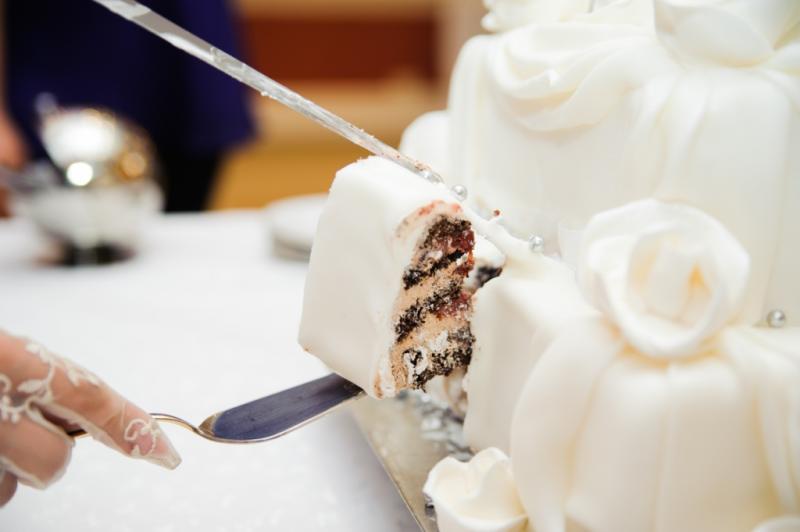 Catering & Bar Service Tips
1.      Smaller guest list means less alcohol you have to serve
2.      Limit your open bar hours so it does not cover the entire wedding reception  
3.      Just serve beer or wine and/or have a signature drink
4.      Plated dinners might cost less, but there are additional staff needed to serve
5.      Tell your caterer what budget you have in mind "Per person" – have them discuss options with you to create a menu that fits within your budget
6.      Talk to a few catering companies and get quotes to compare. 
Invitation Tips
1.      Size of the envelope, weight and thickness effects the postage rate – take to post office before mailing
2.      Addressing correctly will eliminate the returns, so make  sure you understand the USPS rules for addressing envelopes
Transportation Tips
1.      Having your ceremony and reception at the same location cuts costs on transporting the wedding party
2.      Most transportation companies charge by the hour with a minimum number of hours.  If you are having your ceremony and reception in different locations, have them close together in time to reduce the number of hours
Wedding Dress Tips
1.      All bridal salons have sales racks and many of them will sell you the sample dresses – don't be afraid to ask
2.      Bridal salons also have trunk shows for wedding dress designers.  These trunk shows typically offer discounts or sales.   
3.      Buy your dress 9-12 months out to avoid rush fees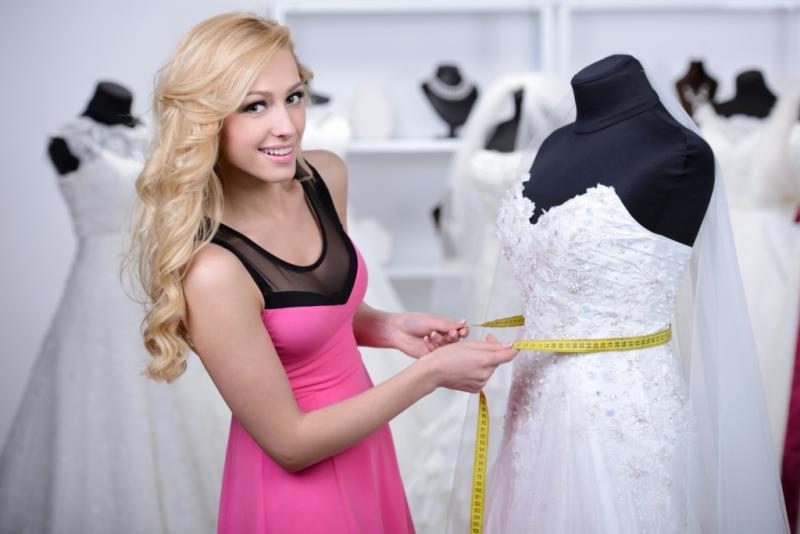 Tux Tips
1.       Attending a bridal show will get you discounted rates on your tux rentals
Flowers
1.      Reduce the number of attendants to reduce the number of bouquets and boutonnieres you need to have
2.      Fewer wedding guests, fewer number of tables you need to decorate with center pieces
3.      Use flowers that are in season, talk to your florist about flowers that are easier to order
4.      If you are trying to achieve a certain look (height or fullness for arrangements) work with a florist to find alternative flowers that might not be as expensive.
5.      Use the bridesmaids bouquets as centerpieces or to decorate the head table
6.      Florists that have storefronts typically purchase flowers in bulk at wholesale pricing, working with storefront florists could save you money
DJ's & Musicians
1.      The day of the week and the month of your wedding can affect the price
2.      Larger DJ companies with multiple DJ's have different rates.  Less experienced DJ's charge less but still bring great equipment and the customer service is still great
3.      Bridal shows offer discounts
4.      Shorter reception times can reduce the cost
5.      Providing your own ceremony and cocktail music can reduce the DJ cost
6.      Having a wedding coordinator that handles the reception events (dances, cake cutting, bouquet tossing, etc) can reduce the cost of your DJ
7.      Have a bridesmaid or sister that is also getting married?  Booking the same DJ (or the same wedding vendors for that matter) could get you discounts! 
Just remember that hiring a true wedding professional will save you money and time in the long run.  Individuals and businesses that work weddings every weekend do it because they love helping brides and grooms create the wedding of their dreams.  Many of them have done hundreds, if not thousands of weddings so and they love to offer advice and tips to their clients….take advantage of their knowledge and experience.  You do not have reduce the quality of wedding vendors you hire…you just have to prioritize what is important to you, be honest with the vendors about budget, and plan smarter!
Save